Magnetic Tungsten Vial Shield
Available
Tungsten vial shields with a magnetic lid to safely store radioisotope vials. The tungsten vial shield is shielded with 4 or 6 mm tungsten, depending on your requirements. You can choose the amount of tungsten shielding you require in the dropdown menu below.

The body of this tungsten vial shield is finished with anodized aluminum and includes a lead glass viewing window with a density of 5.2 to view the contents of the vial shield. To place the vial inside the vial shield, simply twist the tungsten top part of the vial shield to remove the top. You can take the magnetic lid off of the vial shield to withdraw the radioisotope from the vial while still receiving radiation protection from the rest of the tungsten vial shield.

More information about this tungsten vial shield can be found in the tables below. If you have any additional questions you would like to ask us, please use the chat function in the bottom right side of your screen or click here to send us an email.
Product description
Available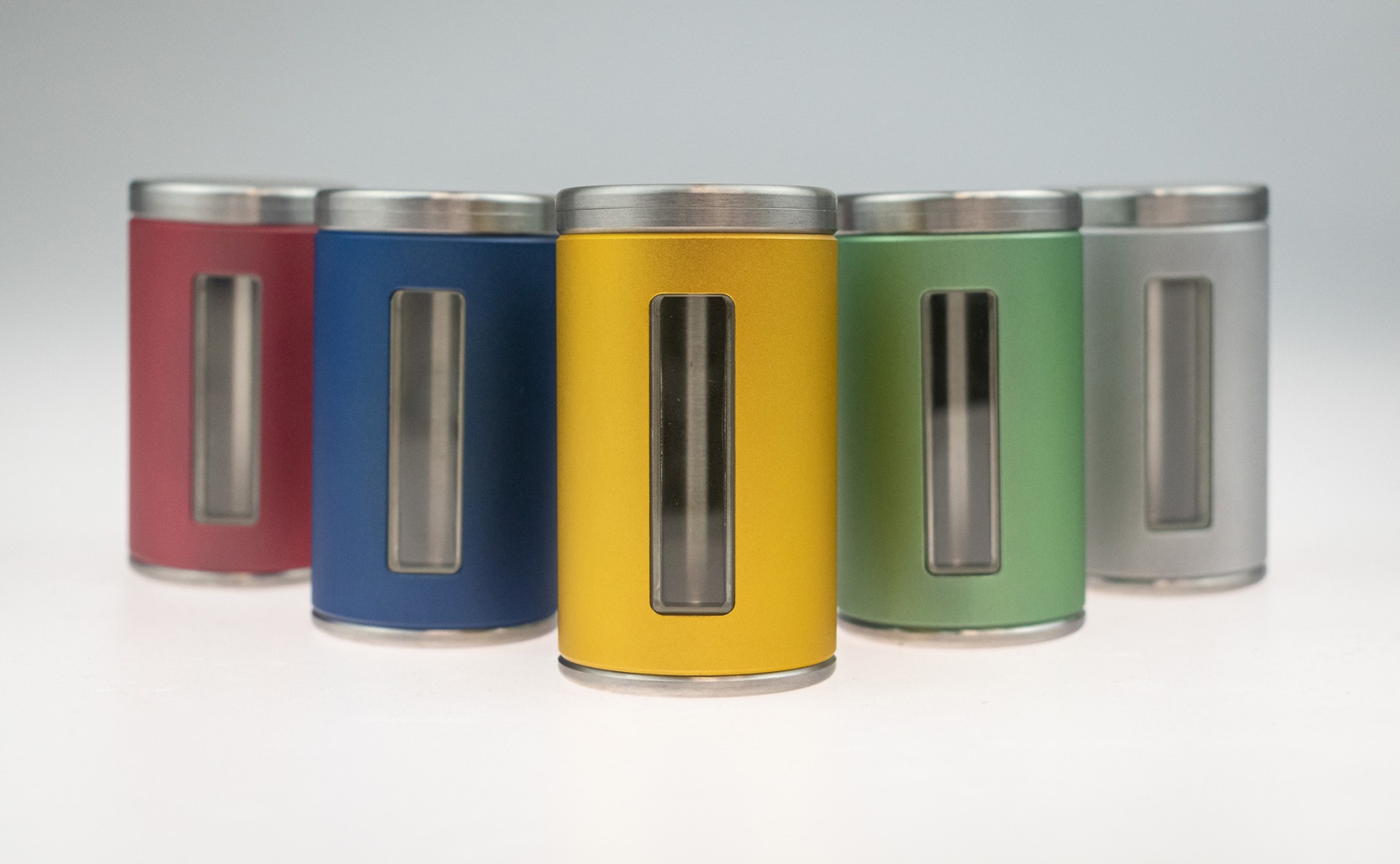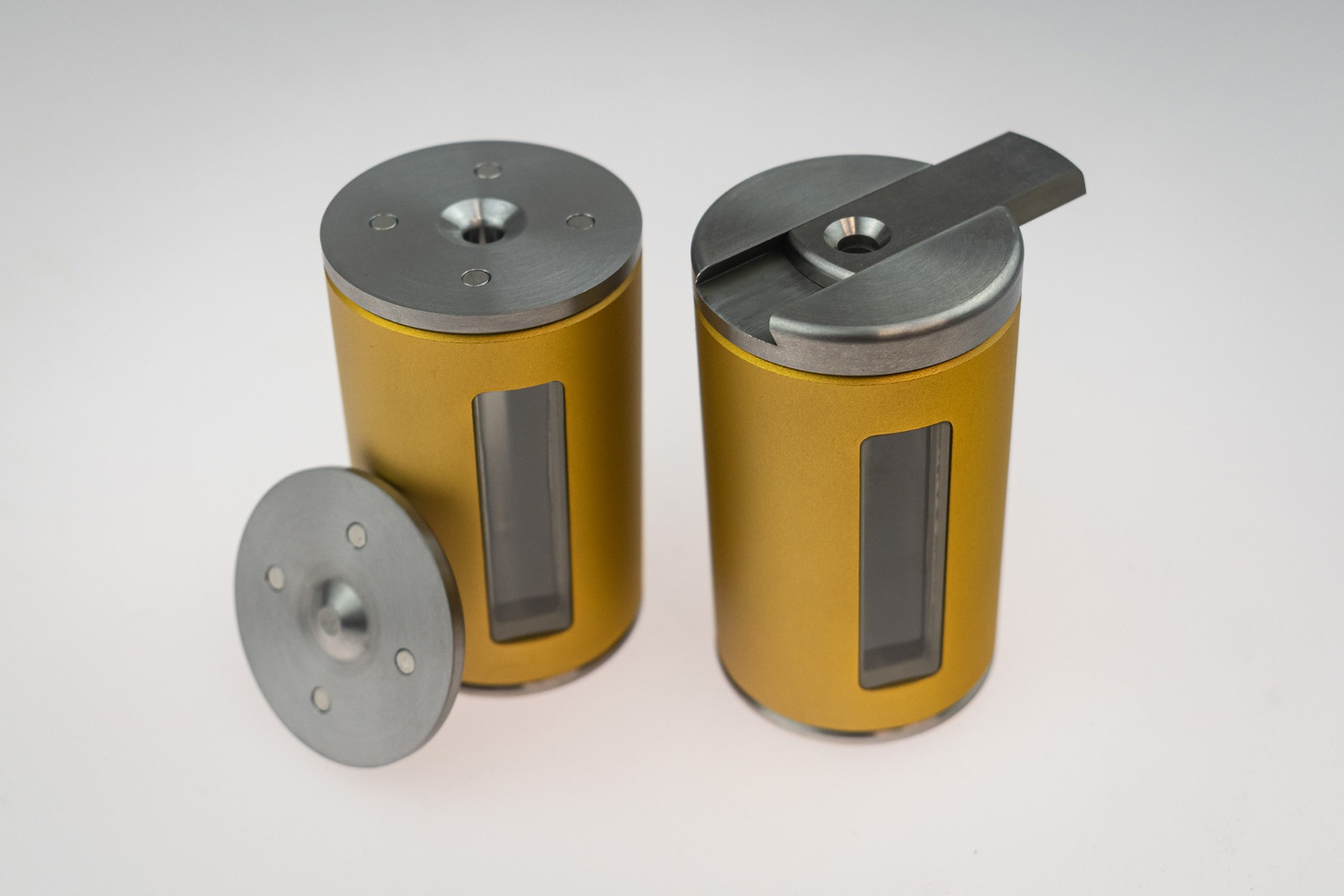 ---
Additional information
More Information

| | |
| --- | --- |
| Finishing material | Anodized aluminum (for optimization of decontamination) |
| Shielding material | Tungsten |
| Shielding thickness | 4 / 6 mm |
| Viewing window | Lead glass 5.2 density (53 x 14 x 10 mm) |
| Outside dimensions | 49 x 85 mm / 50 x 91 mm (diameter x height) |
| Inside dimensions | 27 x 61 mm (diameter x height) |
| Weight | 1.23 Kg / 1.72 Kg |
Other products you might need