Available
lead time: 6-8 weeks

Mobile x-ray barrier with lead glass viewing window and deep wheeling structure for secure moving of the x-ray barrier. This barrier has 2 mm lead shielding and a lead glass viewing window with 2,1 mm lead shielding equivalency. Handles and four twin wheels on castors have been added for precise movement of the x-ray barrier.
Product description
Available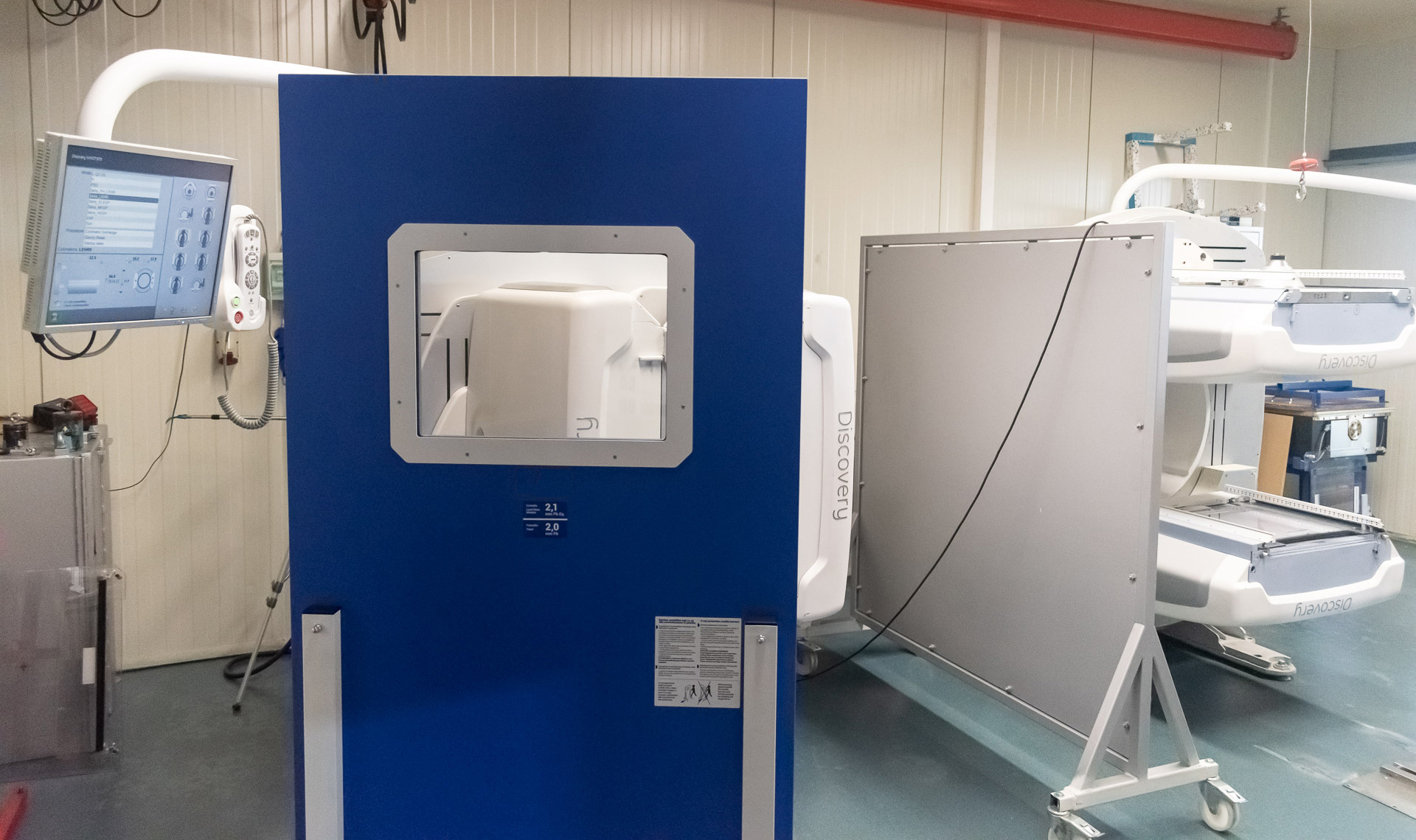 ---
X-ray lead barrier
Both versions of this mobile lead barrier come with a full outer plastic laminate coating as per standard supply (crash-proof PVC finished) on all of the four outer framing sides. The lateral PVC coating has a physical thickness of 1 mm all over. The support handles are made from aluminum and the wheel supporting frames are made from steel. The dimensions of the barrier, viewing window and more information can be found below.
Additional information
More Information

| | |
| --- | --- |
| Dimensions | 80 x 192,5 cm |
| Lead Shielding Thickness | 2 mm |
| Leaded Structure Dimensions | 80 x 190 cm |
| Lead Glass Details | 40 x 30 cm / 30 x 24 cm (2,1 mm lead equiv.) |
| Overall Wheeling Structure Depth | 67,4 cm |
| Structural Weight | 70 Kg |
| Color | Yellow, Green, Turquoise, Grey |