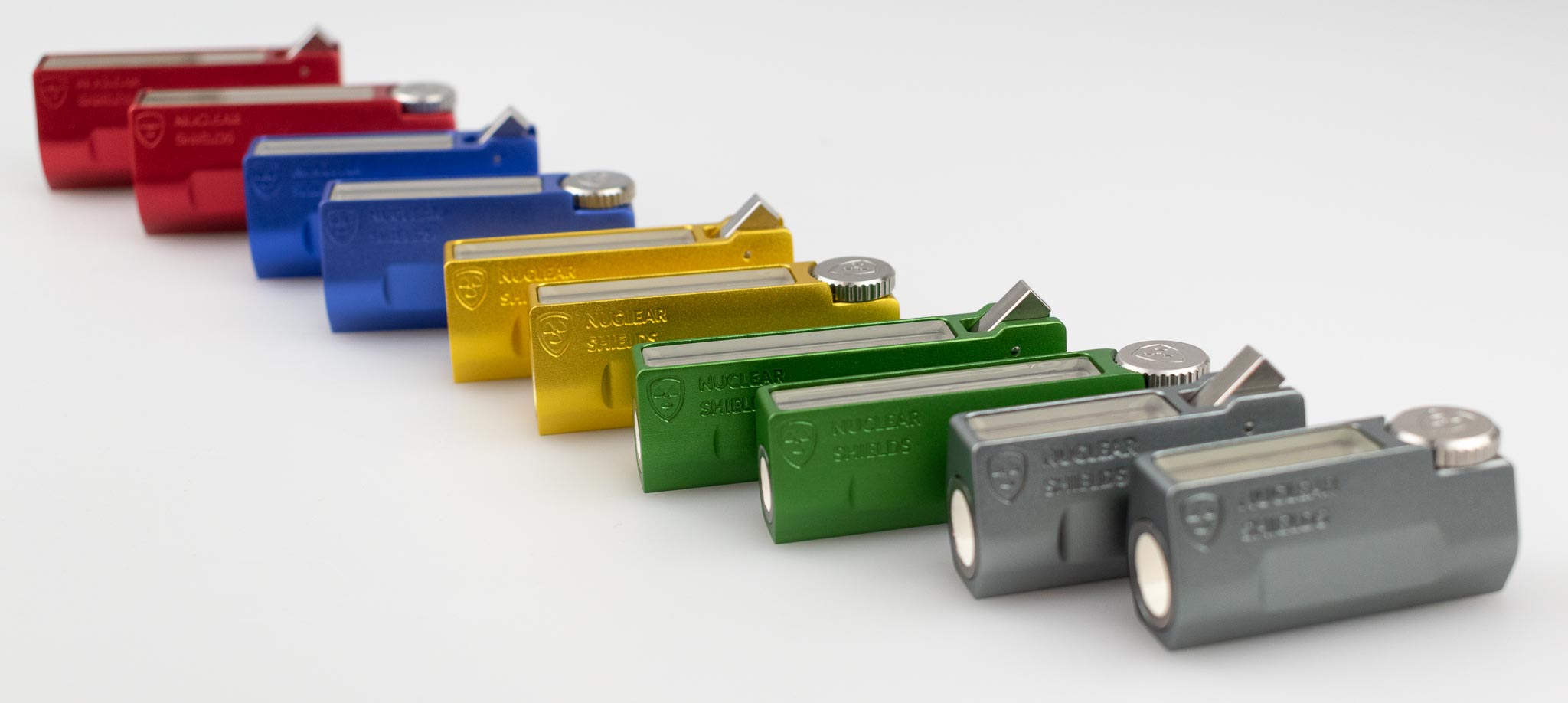 Nuclear Shields designs and manufactures syringe shields and vial shields for nuclear medicine personnel to reduce dose rate when working with radiopharmaceuticals. Our tungsten syringe shields and vial shields have an anodized aluminum casing to provide optimal protection and to apply a color coding.
Information
Syringe shields are available for different isotopes and syringe cc's. Nuclear Shields manufactures syringe shields for unit doses and syringe shields for the withdrawal of activity from elution vials or vials in vial shields. Our Tc-99m syringe shields for example are shielded with 2,1 mm tungsten to provide 99.9% attenuation to reduce radiation exposure. We can provide additional shielded plunger end caps for finger protection when withdrawing or injecting upon request.

Vial shields are available in different sizes, shielding thicknesses and shielding materials. We manufacture and design tungsten vial shields with and without lead glass viewing window. The vial shields are designed for ease-of-use and safety assurance. We offer syringe shields and vial shields for all price ranges.

Click here to contact us for your inquiry.