Nuclear shielded glove box
Available
shielding: 5 mm lead
lead time: approx. 12 weeks

This lead lined nuclear glove box is design for handling radioactive material. The working area of this shielded glove box has been lined with 5 mm lead to protect users from ionizing radiation when handling radioactive material. It features six glove ports for optimized flexibility of handling operations. The viewing window is made of lead glass to provide protection while still having great visibility of the working area.

Our shielded gloveboxes can be used to handle radioactive materials, radioisotope preparation and more. The transfer chamber on the side permits transportation of radioactive materials in and out of the glovebox without compromising the containment.
Product description
Available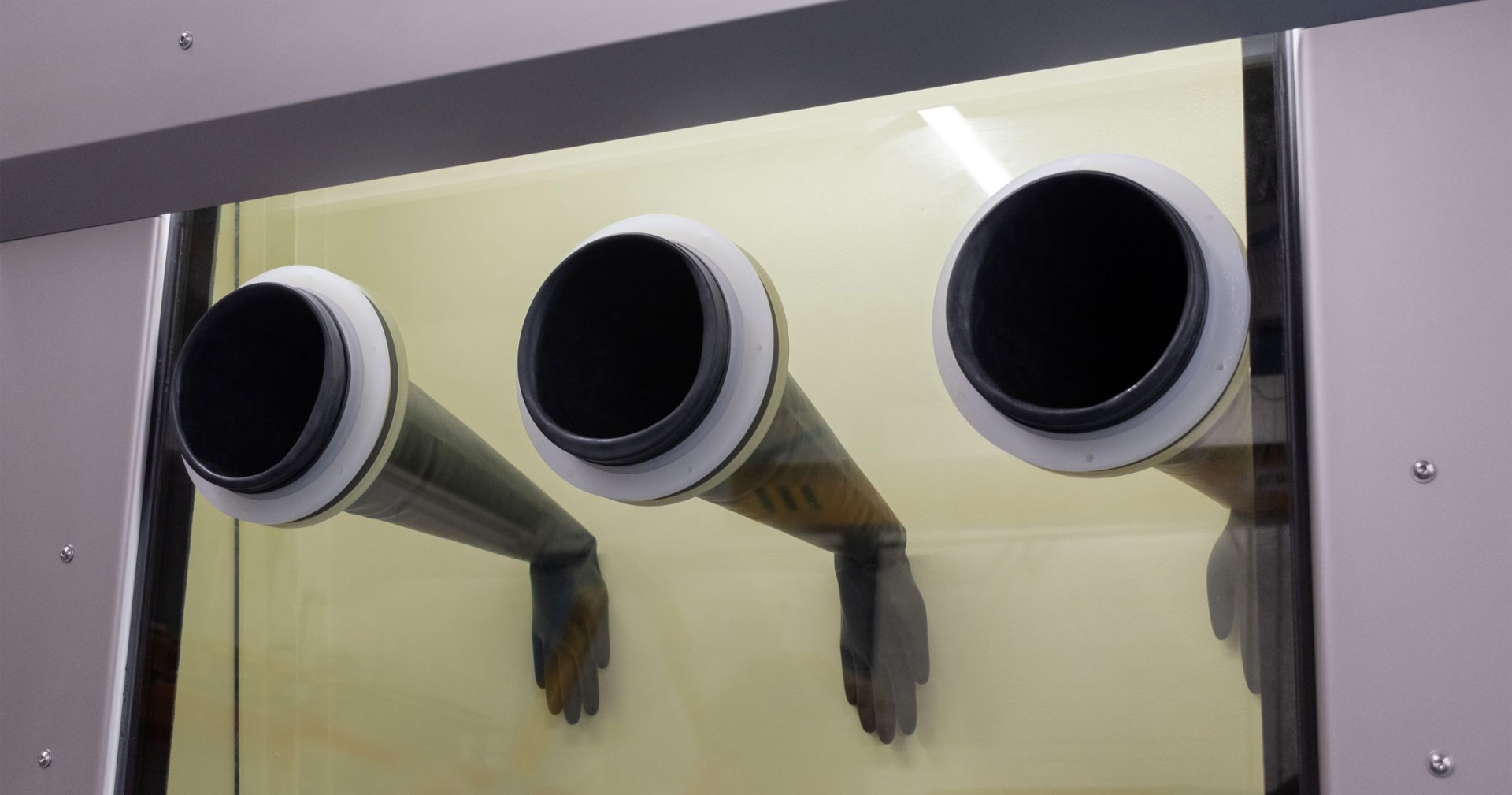 Additional information
More Information

| | |
| --- | --- |
| Finishing material | Stainless steel |
| Shielding material | Lead |
| Shielding thickness | 5 mm |
| Outside dimensions | 2060 x 750 x 2350 mm (w x d x h) |
| Inside dimensions | 1620 x 585 x 1550 mm (w x d x h) |
| Weight | Approx. 950 Kg |