Available
shielding: 32 mm lead
lead time: approx. 10 weeks


Store your radioactive sources in these small and modular lead lined safes.
Our lead lined safes are designed to store all of your radioactive sources, such as radiopharmaceuticals and gamma source projectors for radiographic testing.
Place a single lead shielded safe in your room, or create a storage setup by connecting multiple lead shielded source storage safes. The modular design enables you to easily expand your radioactive source storage capacity. The lead-lined storage safes can be stacked and connected to each other.
Product description
Available
Lead shielded safe
This lead lined safe is designed to store your radioactive materials safely with a standard shielding thickness of 32mm of lead. The lead is covered by coated steel to prevent any exposure to the lead. The lead shielded safe can be locked with a key and rim lock. A rubber stop has been attached to the side of the safe to prevent any damage to the coating when opened too hard.
Lead lined safe model for Sentinel Delta 880
A special design for radiographic testing has been developed to safely store the Sentinel Delta 880 gamma-ray source projector. This lead shielded safe has larger inside dimensions and offers more lead shielding. The RT safe is shielded with 40 mm lead and has inside dimensions of 285 x 285 x 360 mm.
Standard lead lined safes manufactured by Nuclear Shields
| Article Code | Shielding Thickness | Inside Dimensions | Weight |
| --- | --- | --- | --- |
| SC1317 | 17 mm lead | 334 x 334 x 200 mm (w x d x h) | +/- 200 kg |
| SC1432 | 32 mm lead | 204 x 204 x 204 mm (w x d x h) | +/- 200 kg |
| SC1440 | 40 mm lead | 284 x 284 x 360 mm (w x d x h) | +/- 450 kg |
| SC1440-2 | 40 mm lead | 284 x 284 x 283 mm (w x d x h) | +/- 420 kg |
| SC14040 | 32 mm lead | 400 x 400 x 400 mm (w x d x h) | +/- 560 kg |
| SC1462 | 62 mm lead | 150 x 150 x 150 mm (w x d x h) | +/- 250 kg |
| SC1510 | 10 mm lead (20 mm lead in front door) | 300 x 300 x 300 mm (w x d x h) | +/- 140 kg |
---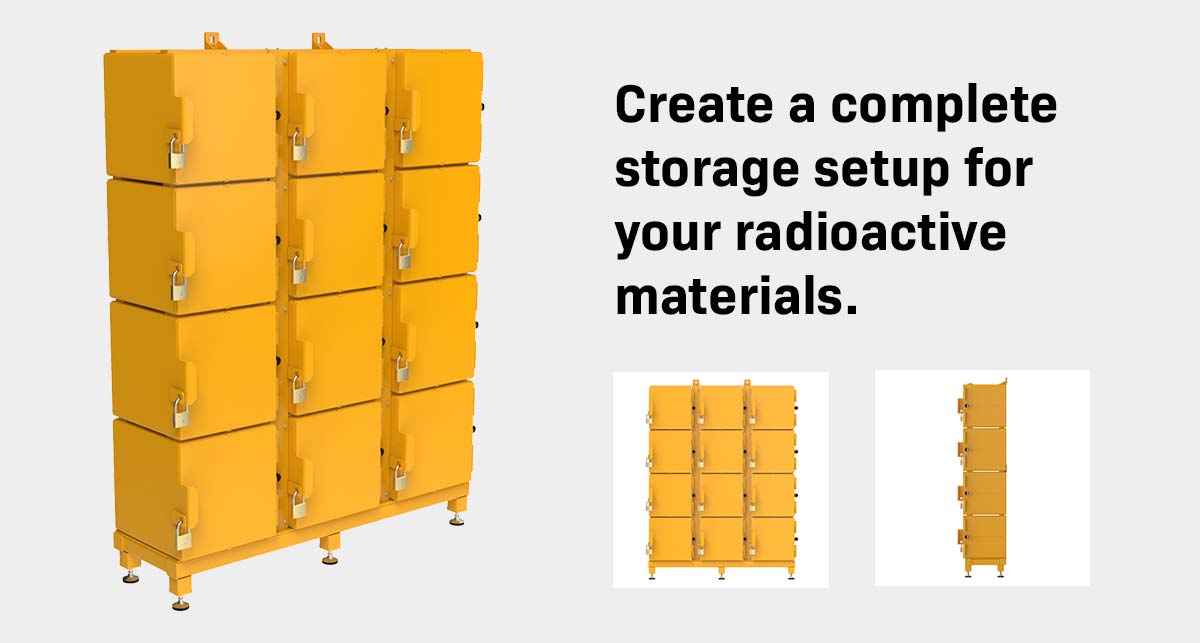 ---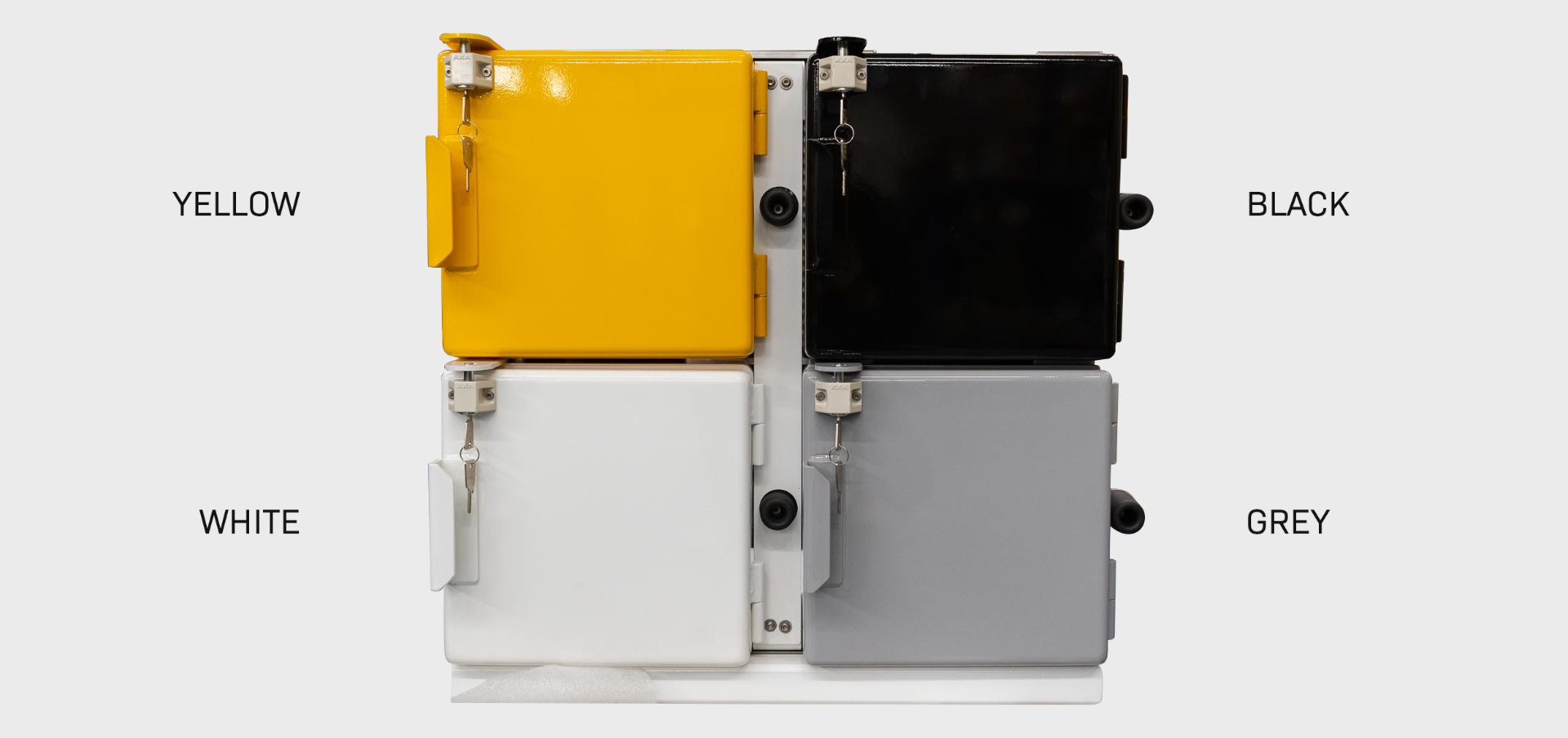 Additional information
More Information

| | |
| --- | --- |
| Finishing material | coated steel | others on request |
| Shielding material | lead |
| Shielding thickness | see standard models under 'Product description' |
| Inside dimensions | see standard models under 'Product description' |
| Weight | see standard models under 'Product description' |
Other products you might need