Sliding Tungsten Vial Shield
Available
Tungsten vial shields with a sliding vial septum cap to provide extra protection when not actively using the eluate vial inside the vial shield. These tungsten vial shields are available in 4 or 6 mm tungsten shielding and are also available with a magnetic cap when preferred. You can choose your required tungsten shielding thickness in the dropdown menu below.

More information about this tungsten vial shield can be found in the tables below. If you have any additional questions you would like to ask us, please use the chat function in the bottom right side of your screen or click here to send us an email.
Product description
Available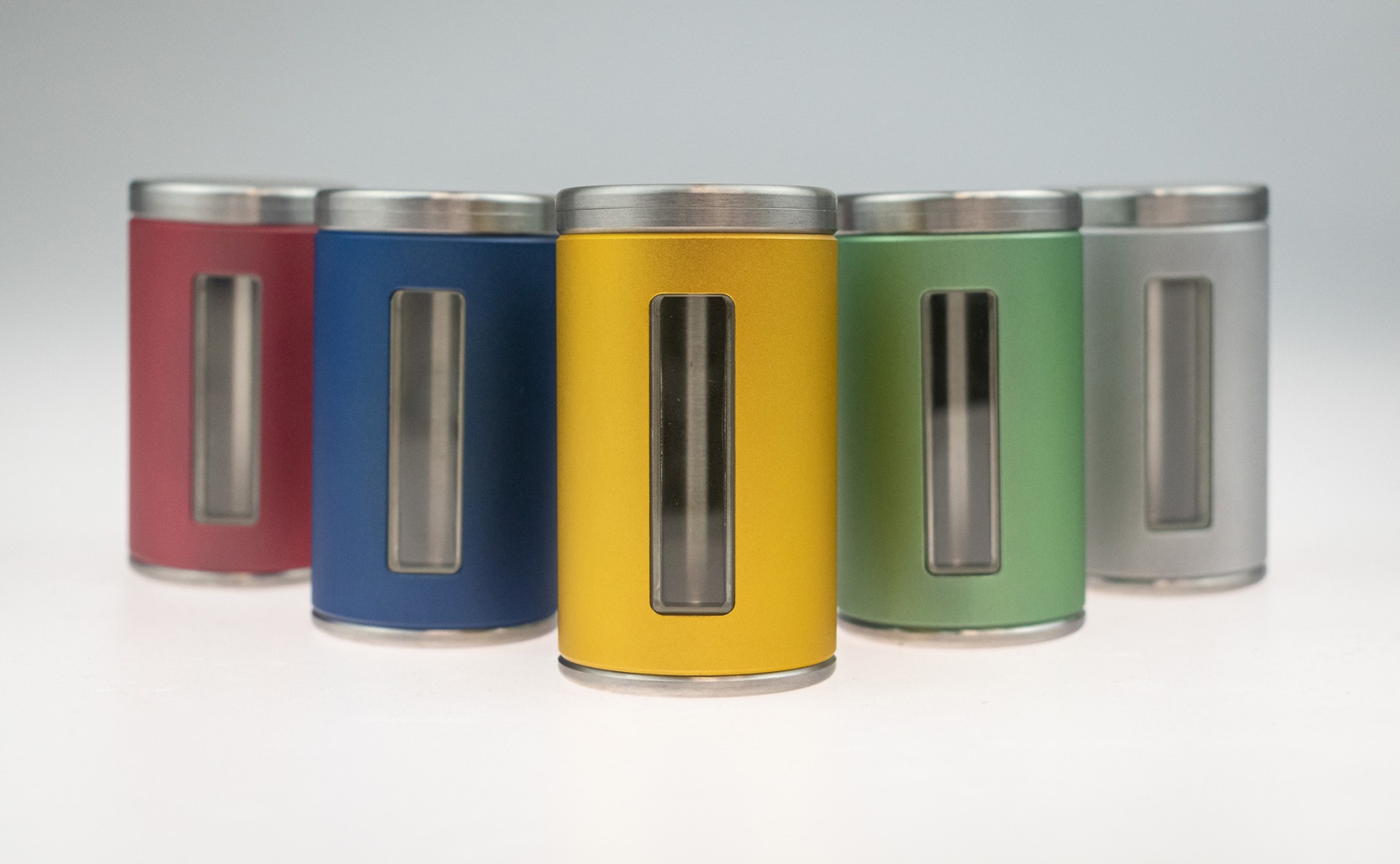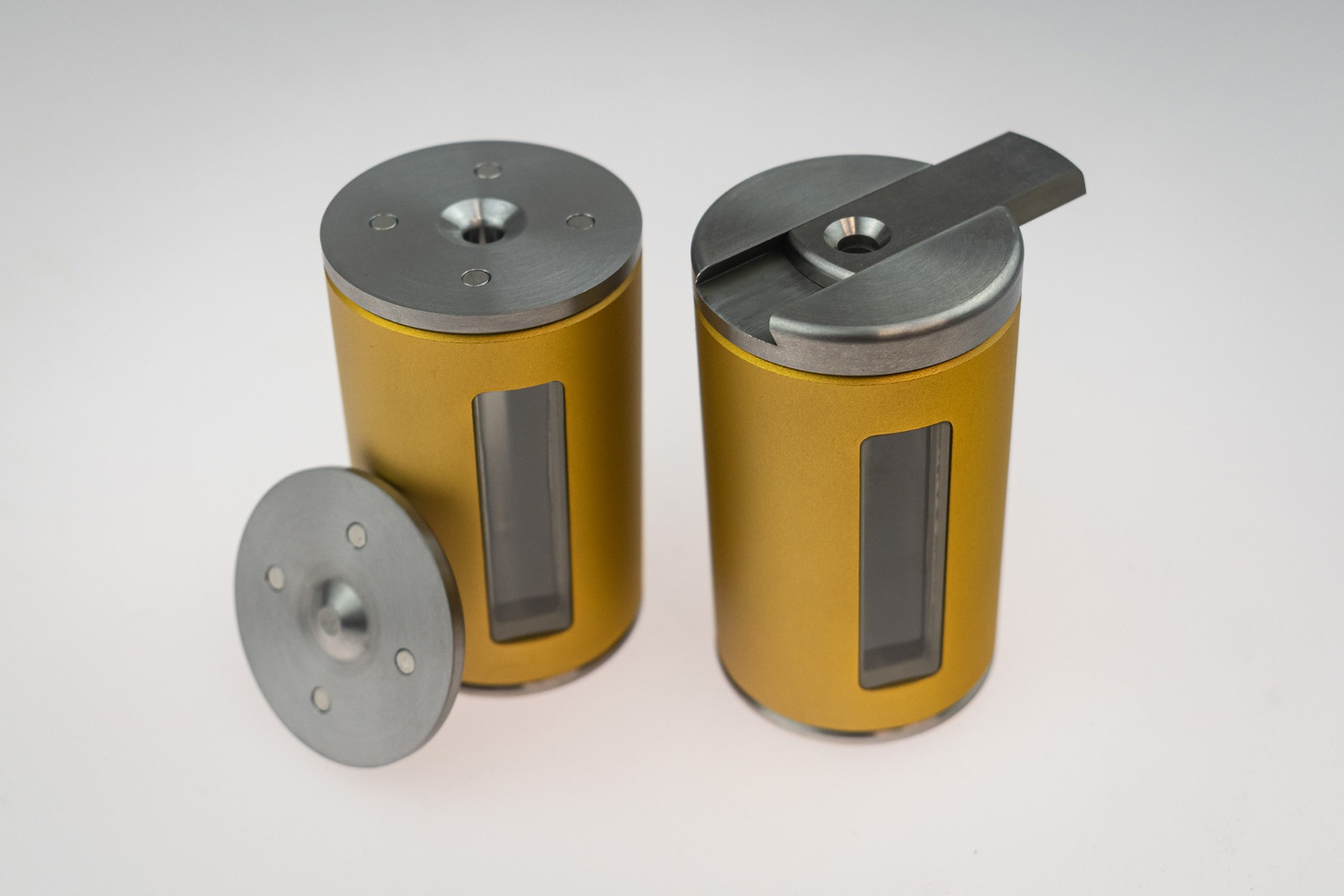 ---
Vial shields for nuclear medicine
Our standard vial shields can be used for 10 ml vials. Please read the specifications under the tab "Additional information" to see if your vials fit. The top and bottom caps of the shield can be completely removed by twisting to insert the vial. The lead glass viewing window enables you to view the contents of the vial without taking it out of the shield.

The outside of our vial shields are made from anodized aluminum for easy decontamination and cleaning. The anodized layer can be produced in multiple colors to function as color coding.
Additional information
More Information

| | |
| --- | --- |
| Finishing material | Anodized aluminum (for optimization of decontamination) |
| Shielding material | Tungsten |
| Shielding thickness | 4 / 6 mm |
| Viewing window | Lead glass 5.2 density (53 x 14 x 10 mm) |
| Outside dimensions | 49 x 85 mm / 50 x 91 mm (diameter x height) |
| Inside dimensions | 27 x 61 mm (diameter x height) |
| Weight | 1.22 Kg / 1.72 Kg |
Other products you might need